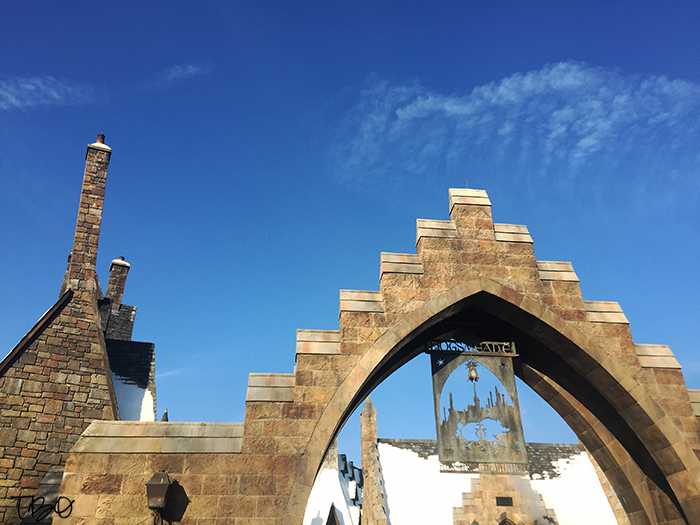 Six months ago, Cody and I booked a spontaneous trip to Universal Studios, specifically The Wizarding World of Harry Potter in Orlando, Florida. I wanted to share with you what we packed, what you don't need and everything in between for a seamless trip to any theme park – but especially parks like Universal or Disney!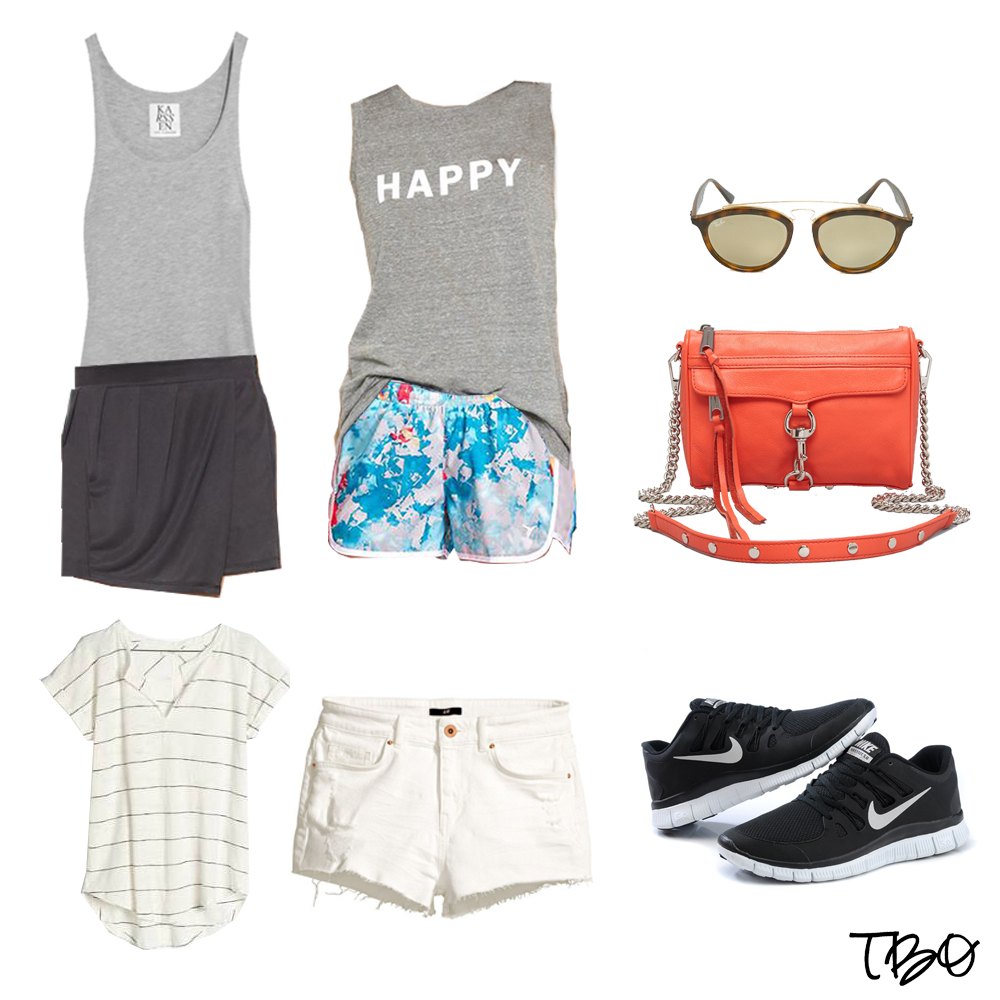 Zoe Karrsen Tank // Splendid Skort | TEXTILE Elizabeth & James Tank // Old Navy Shorts
Madewell Tee // White Shorts // Nike Sneakers // Ray-Ban Sunglasses // Rebecca Minkoff Purse
Sneakers
I thought I would pick up a cute pair of sneakers before my trip. I wore them on the way down to Florida thinking I could get use to wearing them in a day. False. I'm happy I threw my trusted worn-in sneakers at the last minute. I ended up wearing them all three days we were at the park. My feet ached by the end of each day, but I know it would have been ten times worse had I worn a new pair of sneakers, my Birks, or even other sandals. Support is key.
Cross Body Bag/Backpack
I carried a small cross body, just large enough to carry a small wallet, travel size anti-bacteria gel, SPF sunscreen, and my cell phone. Cody packed his medium-sized hydration backpack. That was our lifesaver. Instead of forking over $$$ all day long for water, we were able to fill the backpack before we headed to the parks and were able to stay hydrated throughout the day. This helped eliminate any standing in long lines for H2O. His backpack was able to house mini bottles of sunscreen, our hats, cell phones, and any souvenirs we picked up along the way. At universal, lockers were free to use while we waited in line for the rides, so we didn't have to worry about where to put them and knew they were safe and secure.
Comfortable Clothing
Depending on the time of year you book your trip, this may vary; however we went May 12-16 and temperatures were already in the 90s, humidity in full force, and full of sunshine. I made sure to pack comfortable shorts, loose fitting tanks, sports bras, and of course, sneakers.
If you people watch, you'll notice attire ranging from tight jeans, long sleeves shirts to crop tops, and even wedge sandals. I suppose everyone's idea of comfort is personal choice, but I would recommend clothing that isn't too constricting. Just be aware of packing clothing that you don't mind getting wet on a water ride, and shoes you can last all day in. More than likely it's going to be sunny when you are down in Florida (or California), so make sure to make sunglasses and/or a baseball cap.
Travel Size Amenities
The main three I suggest packing away for a day at the park would include: sunscreen, anti-bacteria gel, & baby powder. Don't be a hero. Now is not the time to work on that tan, and the last thing you want to do is burn on your first day at the parks making the rest of your trip miserable. WEAR SUNSCREEN.
The anti-bacteria gel is great for before/after each of the rides, before/after lunch, bathroom breaks, etc. If you are prone to chafing after a long day of walking around, don't forget to pack baby powder.
I bought a mini umbrella, but didn't end up using it because it was sunny the entire trip. However; I spotted many people at the parks who still used them to protect themselves from the sun. If you don't want to get wet on any of the water rides – I saw people picked up cheap ponchos that went over their clothes and backpacks.
Snacks
Universal lets you bring in packaged snacks, so we made sure to pack a few protein packed granola bars, bananas and some Chex mix. We ate a decent-size breakfast (don't go too heavy in-case you ride the roller coasters upon arrival), and then snacked around lunch time. By the time we left the parks we grabbed some popcorn, but were more than ready for dinner. This did help us save $$$ from eating at any of the snack stands or restaurants in the park where prices can get jacked up.
Time to Enjoy the Park!
We purchased a package park/hotel deal that included a 3 Day Park-to-Park (with early admission to Islands of Adventure) and a 4-night stay. We had three full days to visit the parks not including Thursday (our travel  day) and Monday when we left in the evening.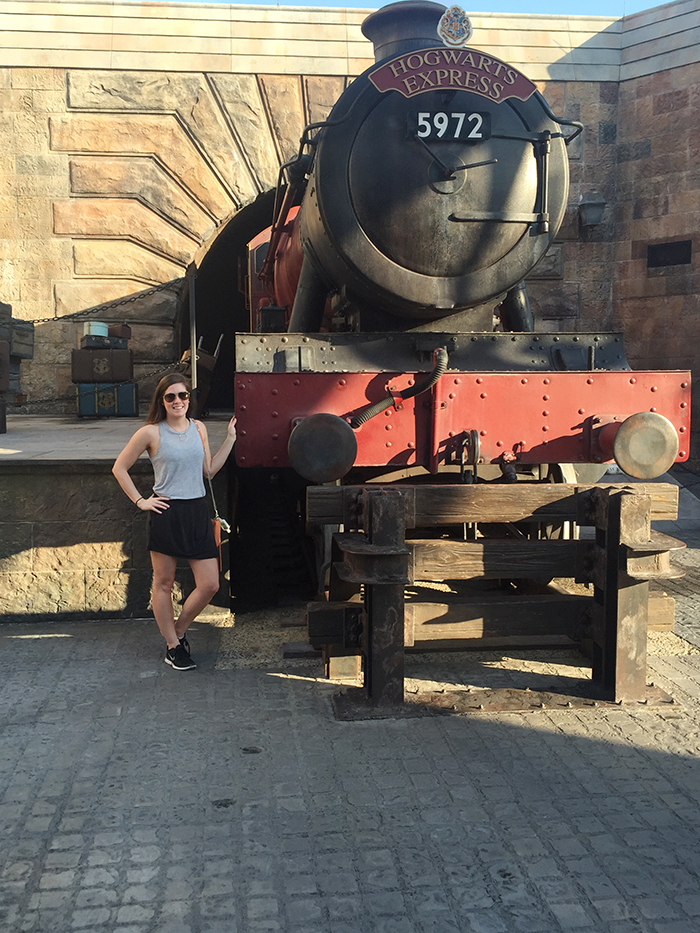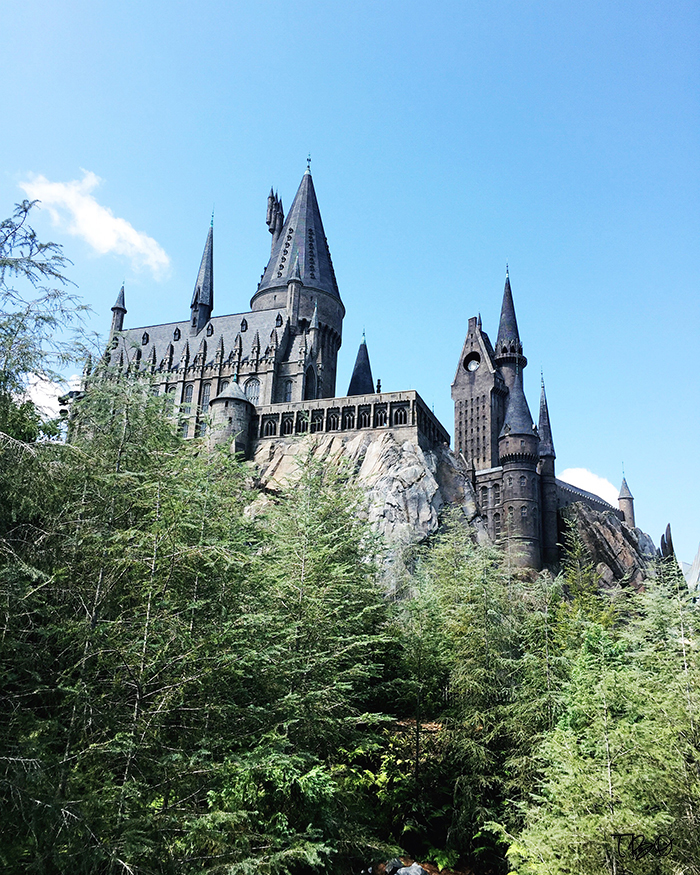 We spent Friday and Saturday at Islands of Adventure and Universal Parks, Sunday was spent at Wet & Wild Water Park – it will be shutting down later this year as the build a brand new water park. Monday morning we killed a few more hours at Universal Studios before we left later that day. Three days at the parks was almost more than enough; however, by Monday we knew what rides we would want to ride again and knew what lines were worth the wait. We spent evenings dining at City Walk and got a few rounds of mini-golf in. There are a ton of restaurants to choose from, our favorite, by far, was Bob Marley's restaurant. Great music and great food.
I highly suggest downloading the Universal Parks App – it let you know where each ride was located, wait times, and even places to shop and dine. It helped us determine which rides we headed to next, as some of the 3D/4D experiences went up to an hour wait! Our favorite rides included the Dragon roller coasters in Hogsmead at Islands of Adventure, The Rock It Roller Coaster and The Mummy Roller Coaster at Universal. If you get motion sickness, take medicine before you get in line for any of the 'experiences.'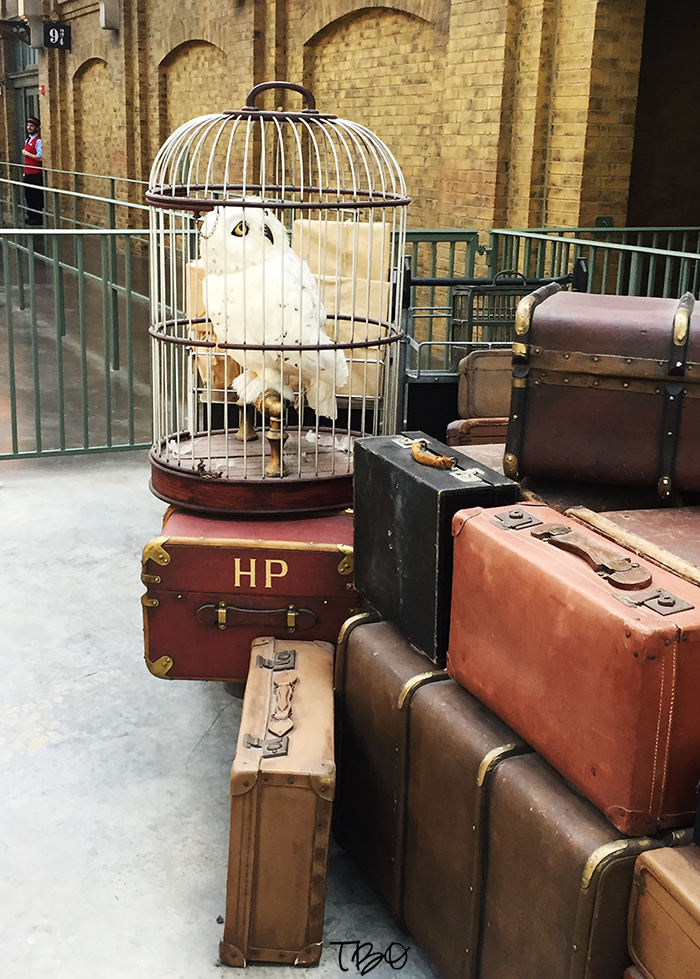 Another piece of advice for anyone over the age of 21 – make sure your license doesn't expire right before you go on the trip. Mine expired on my 28th birthday and they refused to serve me alcohol because I look under the age of 30 (a man just a few tables over didn't get carded due to his graying hair…ageism??) and my license isn't valid (less than a month expired…didn't matter). I didn't even think to check it before I left, let alone bring my passport along as a back-up.
I was left to watch my husband enjoy margaritas, cold, refreshing beer, and other delicious cocktails on the menu. It's a Universal Park Policy, they didn't care that there is leeway in Iowa to get your license renewed, or if you renew it online and show them the confirmation.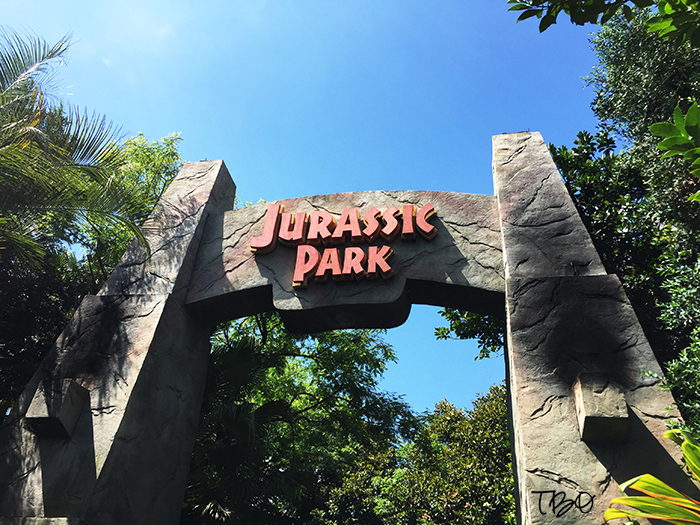 We had a blast and the trip was well worth it. You'll get a bit nostalgic when at the ET ride, Men In Black Training experience, and Jurassic Park rides.  The Wizarding World of Harry Potter was better than I could have imagined – I highly suggest this trip to any fellow HP nerd, this was largely the reason why we went on the trip! I was especially giddy during the wand 'experience.' Ollivander picked me out of our group and I was able to test a few magical wands until my wand selected me (as seen in the snap below) – there are so many magical moments – don't be afraid to try them all at least once – it was a blast to act like a kid for a few days!