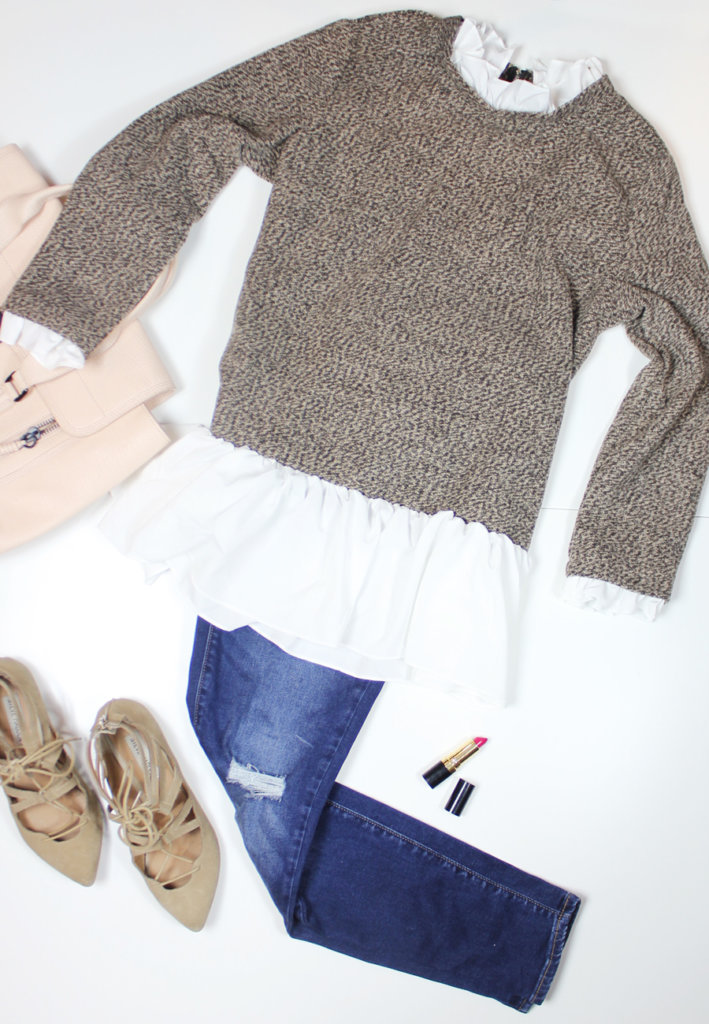 If I could describe a perfect outfit, I think this would be it. A sweater with just enough detail to stand out, a pair of ripped denim, comfy flats, and a catch-all bag. One mustn't forget to accessorize with a fun lip color – like this bright pink!
What is your perfect everyday outfit?
The Look: Make Me Chic Sweater / Old Navy Denim / Steve Madden Flats (found at Nordstrom Rack – Similar Pair) / 3.1 Phillip Lim Pashli Bag *
*I actually found this at Nordstrom Rack a few years ago for around $300, it's the most I've ever spent on a bag and it was a once and a life time find, who could pass up that?!