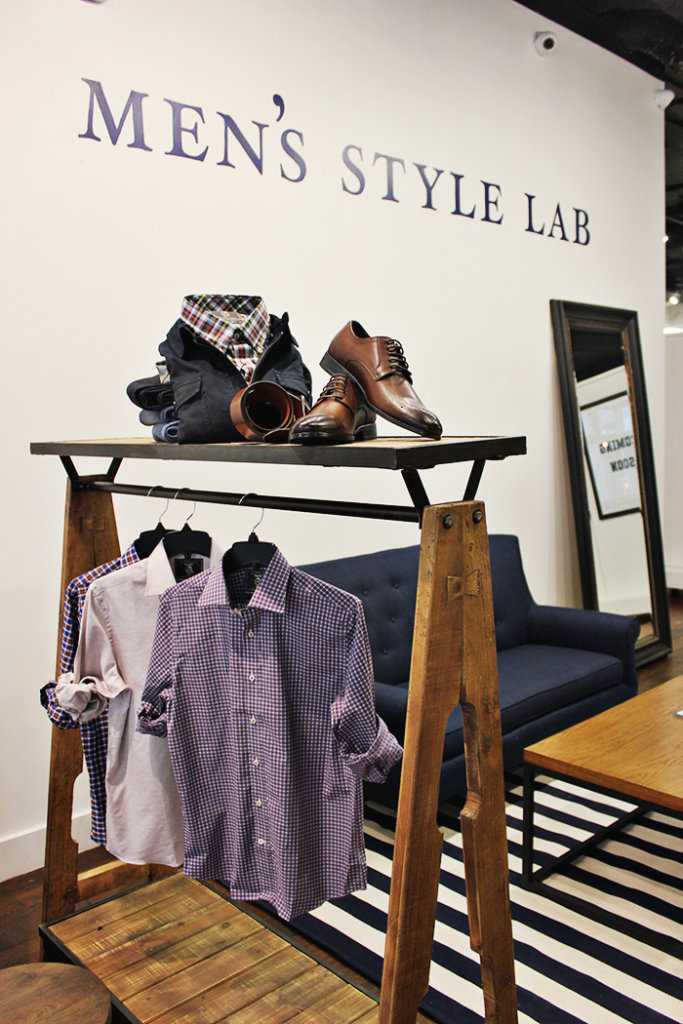 Almost two years ago I left my job as a merchandise buyer to become a personal stylist at an online start-up called Men's Style Lab. MSL is an online clothing concierge service for men. I spent nine months crafting relationships with my clients. Determining what their needs were when it came to their wardrobe. Do they have any problem areas? What were their biggest frustrations when shopping (broad shoulders, the 'slim' fit shirt debacle, the difference between regular cut, slim cut, and skinny cut pants)? Or simply helping them put outfits together for their everyday lives.
I spent months carefully curating outfits for people all across the country, I even had a chance to style Aaron Marino from Alpha M. When I was still a stylist at the company, we were putting 10-15 items in a box, mixing and matching the items so a client could have multiple outfit options. Style Advisors now puts 5 items in a box, very similar to the woman's version, Stitch Fix.
By the time I left, Men's Style lab was slowly finding it's groove.  I'm happy to report a year later, they have moved into a brand new space and will be opening up their very own Guide Shop . The Men's Style Lab guide shop is a newly renovated storefront located in the Historic East Village in Des Moines, IA. Clients will have the opportunity to make appointments with a style advisor and will be able to try on clothes, get styling feedback, and leave the store with their purchases! The best part, in-between trying on clothes, you can belly up to the custom-made bar and catch the latest sports highlights!
So, how does Men's Style Lab work? Follow this link to Men's Style Lab and you'll simply create a profile and answer a short survey on their website. Based on your preferences, lifestyle and body type, one of the Style Advisors will hand-select 5 items to ship to you.
You will have five days from delivery to try on your pieces. It's simple – keep the items you love, and send back the rest. You only pay for what you keep. If you keep everything you received, you will get 25% off your entire purchase! There is a $20 styling charge that will be billed before you receive your first shipment. After that, you can elect to receive shipments every 30, 60 or 90 days, and the styling charge will be billed accordingly.
If you live in the Des Moines or surrounding area, simply make an appointment with a Style Advisor to come into the guide shop to find the perfect look! For more information, email hello@mensstylelab.com today!
What brands does Men's Style Lab carry? Derian Baugh, the CEO of Men's Style Lab, travels to market every season with his team members selecting the latest men's fashions. They carry shirts ranging in size from Small – XXL, and pants, 30″- 40″ waist sizes. A few of their favorite brands include Ben Sherman, Grayers, Slate & Stone, Florsheim, just to name a few. For a true glimpse into the Men's Style Lab brand, check out their latest Style Guide, over 100 pages of lifestyle and fashion content…for free!
So what are you waiting for? Send the lucky guy over to Men's Style Lab for an upgrade today!