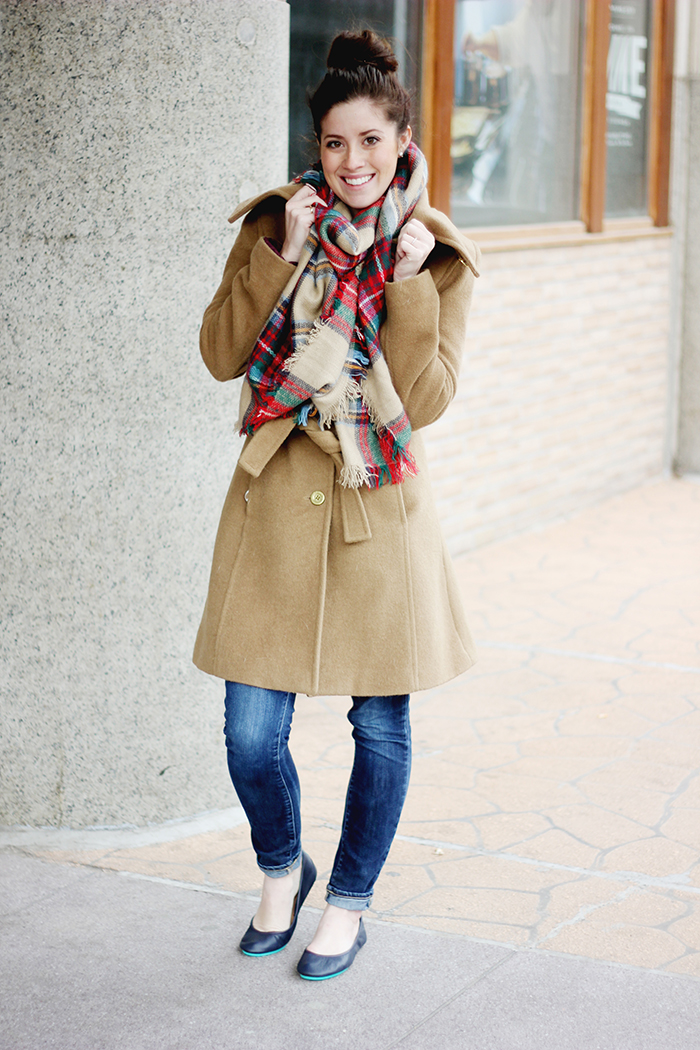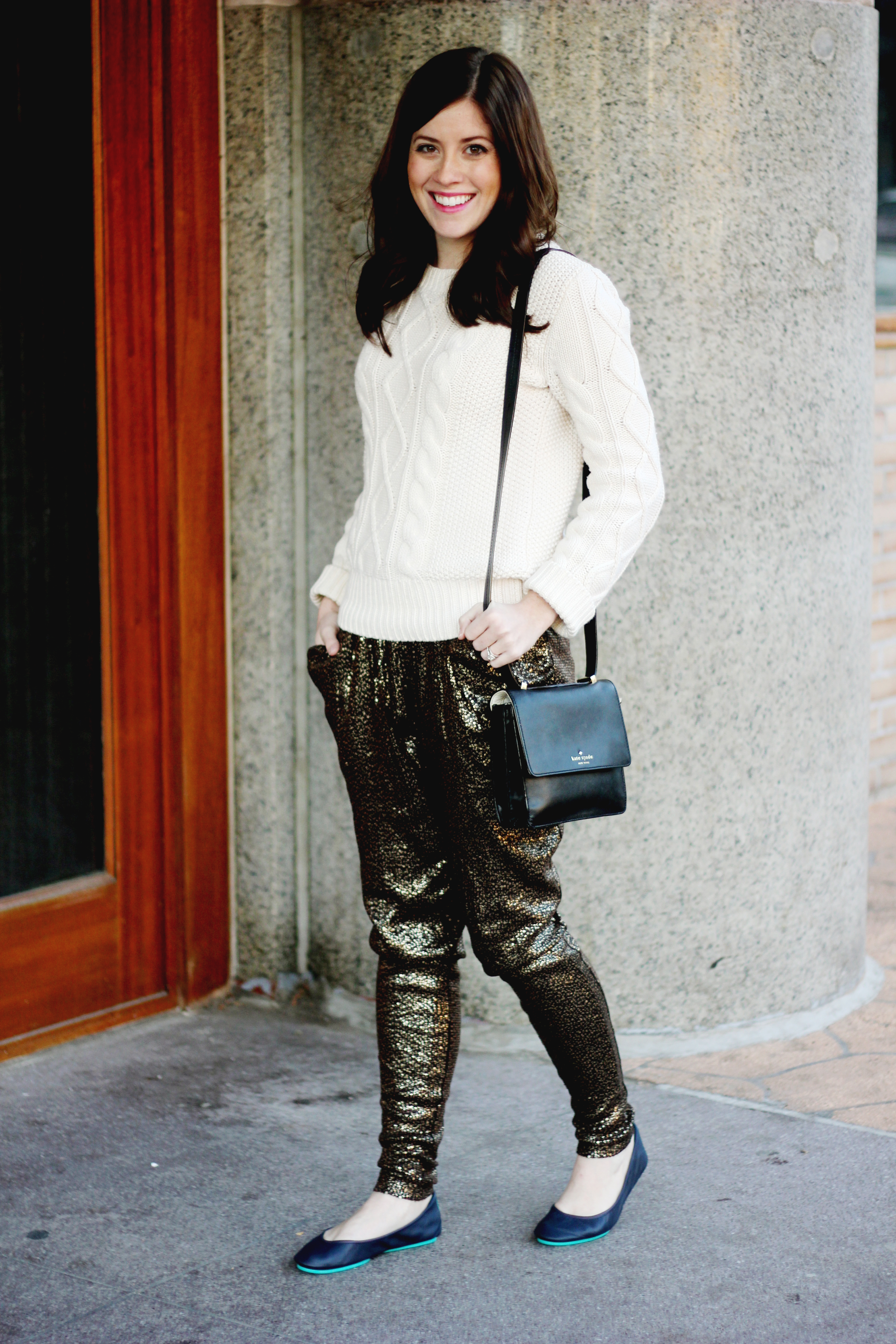 Outfit 1) Coach Factory Coat (similar) | Paige Denim | gifted Tieks Ballet Flats | eBay Scarf (similar) // Outfit 2)  J.Crew Sweater (save, splurge)| Zara Sequin Pants (old, similar) | gifted Tieks Ballet Flats | borrowed Kate Spade Crossbody
Is everyone in agreement that December needs to slow down, or is it just me?! I can't believe Christmas is next week. I'm almost done Christmas shopping for friends and family but still need to wrap presents! On top of holiday craziness, we are busy at work between orders and launching fun project later this week that I assisted on and if that weren't enough, we are putting our townhouse on the market! That means TONS of cleaning and repairs that ideally we should have always kept on top of, but let slip by the wayside…hence some radio silence within the blogosphere…life happens!
The past week or so we had been experiencing some warmer weather but yesterday December's weather was back in full force. While I typically wear warm boots during my walk to the office, I swapped out my typical boots for a pair of Tieks once I started my work day. These reinvented ballet flats offered some relief to my tired soles (as they did this past Saturday as well!) while I'm on my feed all day, hand-selecting style upgrades for clients!
Not only are Tieks a gorgeous pair of leather flats , but they are functional & comfortable as well! Designed to fold up and fit in your purse, these are the perfect flats to tuck away in your clutch when you hit the town with your significant other or girlfriends! This past weekend, I co-hosted an event for Midwest Bloggers and wore some gorgeous suede pumps, but by the end of the night, my feet were killing me, I simply swapped out my heels for these flats and was instantly relived!