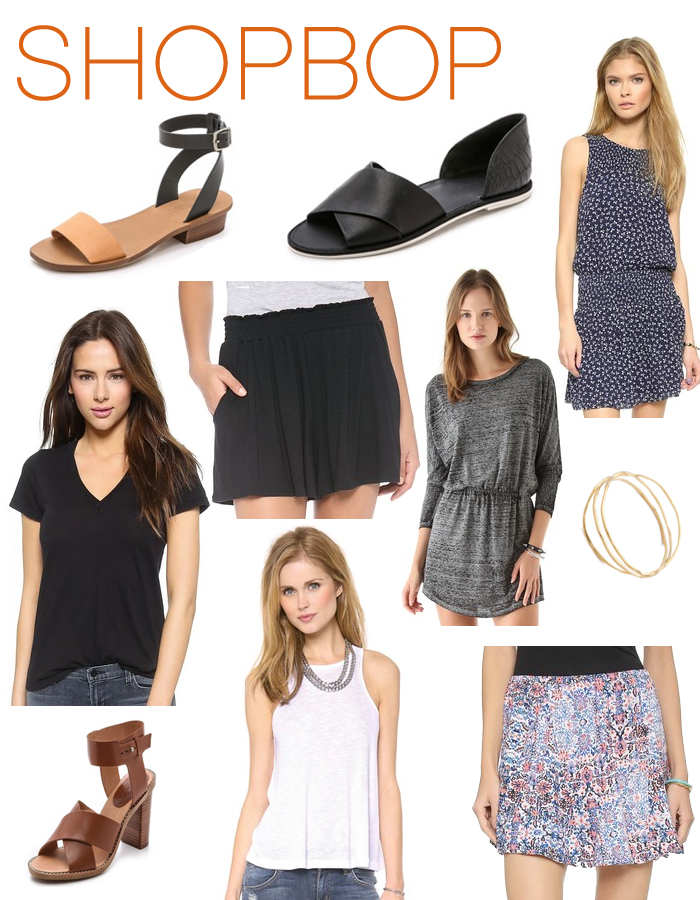 It's that time of year everyone, the spring Shopbop sale event! We are getting settled into our new house and I'm slowly unpacking my closet and ridding myself of the items I haven't worn in months or years. I've been inspired lately by all of the capsule wardrobes popping up and I plan to challenge myself this spring (which can arrive any day now…) to bust out my own capsule wardrobe.  With the help of the discounts Shopbop's providing, I'll be picking up these, updating my t-shirt collection with this & this, and adding this to add to my capsule wardrobe (more details to come…)!
Make sure to click here to grab the discount codes! Happy Shopping!
Sale runs Tuesday, March 3, 2015 (6:30am EST) to Sunday, March 8, 2015 (4:00am EST).